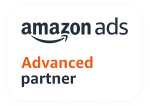 WE MAKE AMAZON
CONTENT
ADVERTISING
DSP
MANAGEMENT

WORK FOR YOU.
We increase the performance, improve the presentation and
deepen the knowledge of brand manufacturers on Amazon.
Our technology make the difference: for more ease and effectiveness in your daily Amazon business.
Our employees make the cooperation unique.
Focus on knowledge transfer
Instead of dull reporting, we focus on knowledge transfer for joint growth.
Proactive communication
at eye level
For us, transparency and proactive communication are cornerstones of any collaboration.
ameo academy Education Program
Through the ameo academy we train new employees to ensure quality and can guarantee their best work for out customers.
6 TEAMS UNITED IN DAILY LIFE.
At ameo, all the teams work closely together. This ensures that project management is always up to date with the latest content and advertising activities. We develop a comprehensive strategy for each project to guarantee successful progress. Each customer is supported by a fixed contact person (Client Growth Manager). In cooperation with the specialist teams, individual and goal-oriented SEO and SEA strategies are devised. Our basis is the right understanding of the specific brand requirements as well as the constant urge to develop the respective marketplace potentials.
supported brand manufacturers
Project management at ameo has one very crucial focus: unrestricted transparency. Our core objective is long-term cooperation, which can only be achieved through open and constructive communication. As the interface for all ameo expert teams, our project managers strive for sustainable success for their customers.
Depending on the sales model (Vendor, Seller or VenSel), there are different aspects that need to be considered when internationalizing. It is not enough to simply mirror the content and advertising strategy 1:1 on the new marketplace. Each marketplace requires a strategy that is individually adapted to the target group there.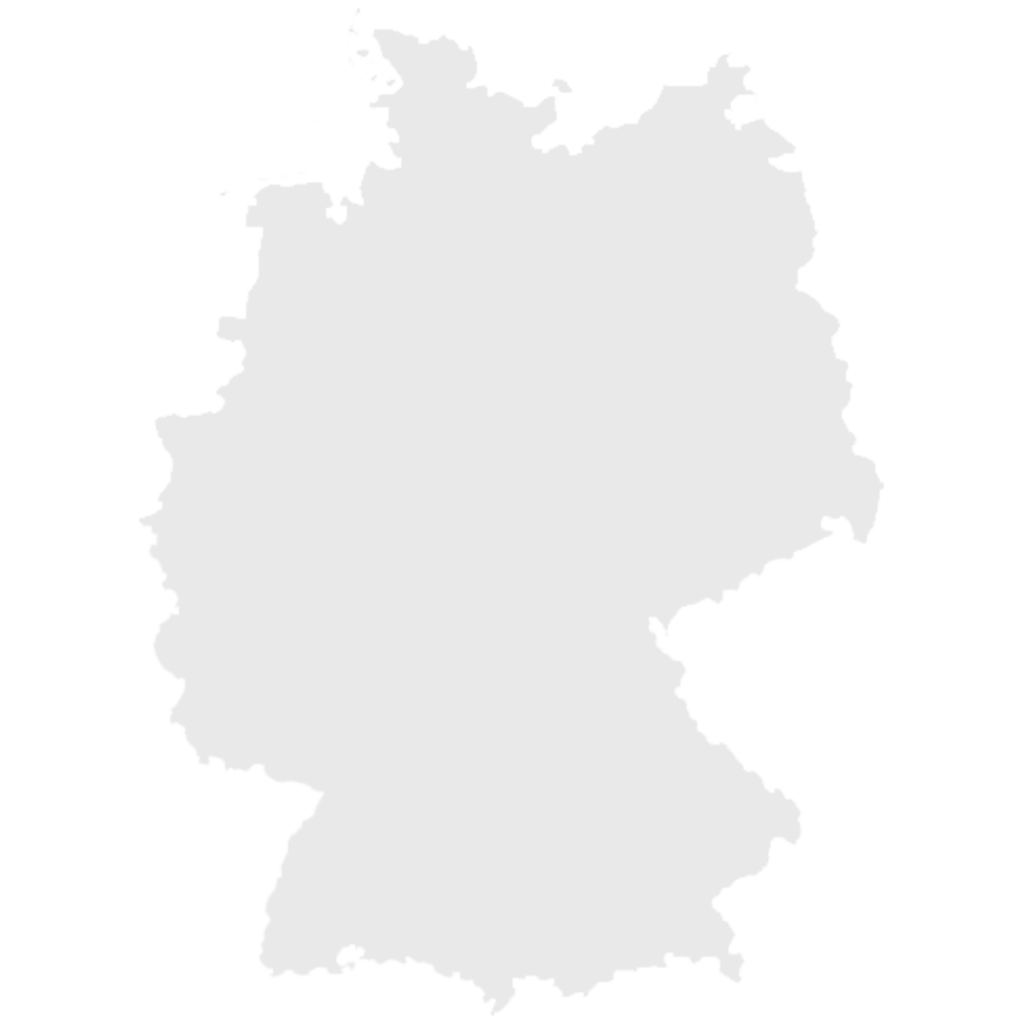 Relevant content is the most important factor for a good Amazon ranking, because a product can only be bought if it is found. The primary goal is to replicate the experience of a physical product as well as possible.
There are two levers to improve Amazon ranking: relevance and ranking . Relevance is generated exclusively through content. If the keyword X is not integrated in the content, the product will not be found for this search term.
Together we develop a content strategy that not only performs, but can also be successfully built upon with advertising. Without relevant content, advertising cannot function and growth potential is lost.
Brand Content & Brand Store
In a nutshell: SEO is good, A+ content is better. With enhanced brand content such as A+, you present your products on Amazon in an even higher quality and with stronger sales. Thanks to the improved image and text placement, you give your customers a more beautiful and, above all, aesthetic shopping experience and increase the conversion rate at the same time.
With the Brand Store, you offer your Amazon customers a store-like experience. The store offers a virtual, visually appealing assortment of your products and promotes both buyer loyalty and sales.
We build a Brand Store, specifically tailored to your brand and give your products the space they deserve, free from competitor advertising. 100% brand building through your own brand philosophy and world.
Through brand analytics, you can collect and use more data to optimize campaigns and increase conversion. Likewise, responsive design allows you to optimize user experience for mobile users.
Optimized content provides the ideal foundation for successful advertising.
But Amazon Advertising is becoming more complex as it evolves. The additional professionalization of advertisers further increases the competitive pressure. Amazon Advertising has become an indispensable discipline, without which one loses the connection.
ameo offers the perfect combination for a successful overall package with flexibility, a head start in knowledge and heart and soul.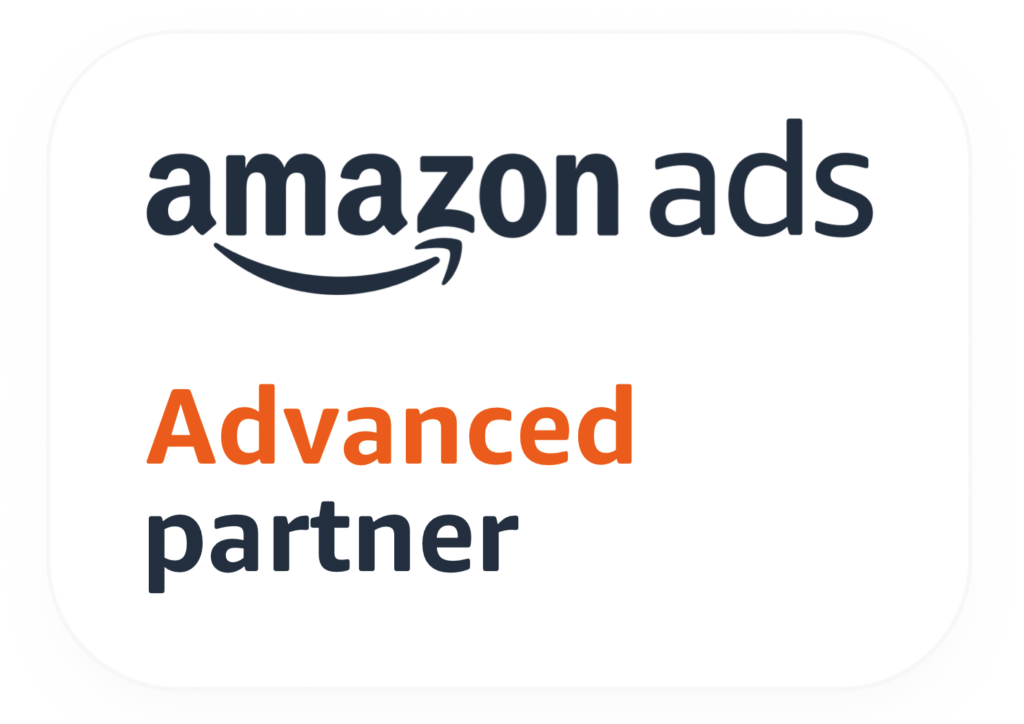 Performance Advertising (PPC)
A mix of keywords with high relevance and keywords with high search volume is essential for a PPC strategy that converts. In order to avoid wasting budget, a strategy for negative keywords should also be created.
The above points must be considered not only at the exact keyword level, but also in the broad and phrase match.
Programmatic Advertising (DSP)
Programmatic Advertsing offers the possibility to advertise products through banners not only on Amazon, but also outside of Amazon with partners of the Amazon Publisher Service.
This gives you the opportunity to accompany and target potential customers along the entire customer journey.
Possible goals are brand awareness or retargeting.
As one of only a few agencies, ameo offers exclusive access to first-party data from Amazon – the Amazon Marketing Cloud.
The data, which consists of over 400 metrics, not only provides deep insight into customer behavior, but also many opportunities to use it to optimize campaigns.
WHY DO I NEED AN AGENCY FOR MY AMAZON BUSINESS?
We place your brand and your products successfully on Amazon despite increasing competition. With our service portfolio focused exclusively on this marketplace, expert knowledge and a lot of passion, we are happy to accompany you on your way to more success on this special channel.
Through our customers, from different categories, in different seller models, we have been able to gather a lot of experience on over 10 Amazon marketplaces and thus offer a knowledge that you yourself would have to build up over years.
WE MAKE AMAZON WORK FOR
YOU